Microsoft intune consultinG
retain control over corporate data everywhere on any mobile or desktop device
Did you know?
of all data loss is due to
end-users deleting information
of companies that lose their data end up shutting down within 6 months of the disaster
of companies rely on their employees using personal devices to access business apps
Intune Consultant Protect business data against leaks by Restricting copy and saving of business information

Get Security alerts Based on Suspicious User Activity using Desktop Analytics

Control

business

information on mobile devices with ability to Remote wipe company data on lost or stolen devices

Protect Shared Documents By Enabling Azure Rights Management On Sensitive Documents

Stay Compliant with your Industry Standards by limiting access to business information
Learn more about Securing Your Data with Intune Consultant
Our Intune Offerings
We offer a variety of services on Microsoft Intune starting with the 3 Base Solutions listed below. We can help you configure enterprise-level security and enterprise mobility management with Intune Consultant at your organization hassle-free.
Device Management
Our Intune Consultant will ensure business information is protected on all your company-owned and bring-your-own (BYO) devices through cloud-based mobile device management.
You will also get security alerts based on suspicious user activity.
User Rights Management
A Intune Consultant will help you control who can access what files and folders and for how long.
You will have the ability to automatically revoke access after a certain time, or only permit access from specified devices.
Industry Compliance
Communication Square can help your organization protect the data you store in cloud and comply with legal and regulatory standards.

An Intune Consultant can help you setup easy access to the data and tools you need to manage to your organization's compliance needs.
Our Simple 4 Step Process
---
In this 30-Minute session, a Cloud Solutions Consultant would listen to your needs and suggest a solution that suits your requirements. We limit each customer to a maximum of 1 strategy call.
Depending on the goals agreed upon in the strategy call, a Microsoft Certified Cloud Solutions Intune Consultant would review your existing environment in depth and prepare a report that lists down the key elements that your business would benefit from by migrating to the cloud along with any challenges, and a step by step execution plan
Our Intune Consultant would execute the project in line with Deployment and Security Best Practices within the agreed timelines based on the Assessment Report & Project Plan Document.
For the final step, the Intune Consultant will ensure that your team is fully trained and ready to adopt the new solution and the transition to cloud is smooth.
how much does Hiring an Intune Consultant cost
Microsoft Security Rollout has 2 portions: Licensing & Consultancy
Microsoft Intune Licensing Options
6.00
user/month*
(annual commitment)
Rights Management for all your sensitive files
---
8.00
user/month*
(annual commitment)
Device Management for personal and corporate devices
---
Azure Rights Management + Intune Device Management
10.00
user/month*
(annual commitment)
Device Management and Rights Management for sensitive Files
---
*Starting Price of Each Plan without Add-Ons for a minimum of 5 users.
Microsoft Intune Consultancy Services
Basic Rollout including Assessment + Project Execution + Training Starts at USD 1,000/- Flat for upto 25 Users
Additional Data Migration Service are also available at additional cost
Learn more about Securing Your Data with Microsoft Intune
Consultant
Why Communication Square?
The goal of each Intune consultant is simple: risk free migration with zero downtime and effective change management, ensuring a seamless transition and adoption by end users that helps grow your business.
Through our done-for-you managed services and consulting in different industries we gain a unique and advantageous perspective on what really works in today's rapidly changing online environment.
We use our experience to create Yours!
Here's What Our Clients Say About Us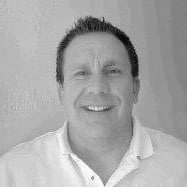 Bill Herbert
Founder
Simply ABA
Thanks to Communication Square Microsoft End Point Security provides Simply ABA seamless access to our files and folders without losing control over data.

Jennifer Agganis
Executive Clinical Director
Simply ABA
We are lucky enough not to have any information breach but Azure Information Protection certainly gives us nights of peaceful sleep. Credit to Favad for understanding our needs and suggesting the best solution from hundreds of licensing options out there.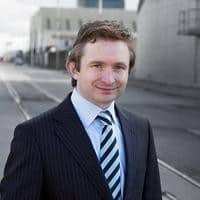 Andrew Reynolds
Group CEO
Reynolds Logistics
I wanted my data to be as secure as possible regardless of where the data was stored or traveled. Communication Square offered a solution that completely configured our security management with ease.
Microsoft Intune FAQs
Features - Intune

Features - Rights management

Licenses

Comparisons

Use cases

Setup
Microsoft has become one of the largest security providers in the world during the past few years, based on the myriad of threats it processes each day across more than 200 global cloud, consumer, and commercial services. Every month, Microsoft analyzes 400 billion emails in Outlook.com and Office 365 email services. More than 1 billion Azure user accounts provide insight into normal and abnormal authentications. Customers benefit from everything that Microsoft learns by defending against attacks and protecting identities.
58% of breaches take place at small businesses. With an average cost per breach of $120,000, it's no wonder more SMBs are getting serious about security. Microsoft 365 Security (Device Management & Rights Management) provides the protection SMBs need with a comprehensive and trusted security solution to safeguard against threats to email, devices, and users.

While SMBs may not have in-house IT departments, that doesn't mean they can't implement comprehensive security. Microsoft 365 Security (Device Management & Rights Management) provide one simple solution to deploy and manage.

SMBs that deal with customer information—whether they are retail, financial, health care, or food services—need enterprise-level protections. SMBs have the same accountability to secure data as big enterprises. Because Microsoft 365 Security (Device Management & Rights Management) has security built into the productivity platform, there is no need for trade-offs to justify the security investment.

You can deploy Microsoft 365 Security (Mobile Application Management & Rights Management) on your on-premises Active Directory with local resources. We would help you configure the Windows device in one of two ways: Azure AD joined device or Hybrid Azure AD joined device
Microsoft has developed an open security strategy backed by the Microsoft Intelligent Security Association. Customers can take a layered approach to security and continue to use existing security solutions on top of Office 365 or Microsoft 365 Business and Enterprise Plans.

Customers often find they get more value from subscription-based cloud services than from locally installed software. Benefits include apps purpose-built for small and medium size business, services that continuously enhance software and security, better support for business growth. If you don't like the service, just cancel the plan.

Learn more about Securing Your Data with Intune
Consultant
Microsoft Gold Competencies