Move Your Data To The
Cloud With our


Azure consulting


And not worry about another disaster hitting your data Center
services are provided in Azure Cloud, including Virtual Machines, Storage, Databases, Backup, Azure Active Directory, Analytics, and more.
Forrester Consulting concluded that data center costs are reduced by nearly $12M when switched to Azure.
of Fortune 500 companies trust Microsoft Azure Cloud. Azure has the most comprehensive compliance coverage of any cloud service providers.
How Moving to Azure Cloud will Help Your Company?
Month to Month Contracts with No Upfront investment needed
Add, Remove, and Scale Up or Scale Down your resources on the go
Access your Data Center from a Single Web Page while limiting access to the people you trust
Utilize the power of Azure Cloud trusted by 95% of Fortune 500 Companies with 99.995% Uptime guaranteed by Microsoft
Azure Consulting is 5 times cheaper than AWS for Windows Server and SQL Server
Learn more about moving your data to the cloud with our Azure Consulting
Our Azure Cloud Offerings
Our Azure Experts offer a range of Microsoft Azure Consulting Services starting with 3 Base Solutions listed below.
Server Data Backups
With Azure cloud solutions, you can protect your data and business applications to avoid costly business interruptions and meet compliance requirements.

You can also securely extend your on-premises backup storage and data archiving solutions to the cloud—reduce cost and complexity, and achieve efficiency and scalability.
Disaster Site Recovery
Even a minor outage can put you at a competitive disadvantage. Having Azure Consulting can utilize Azure Disaster Site Recovery to give you the business continuity plan that include for all your major IT systems without the expense of secondary infrastructure and highly satisfying customer service.
Data Center Migration
Azure Consulting can help you Plan & Migrate your Complete Data Center to the Azure Cloud infrastructure; giving you the ability to manage everything from a single Web Page You will not have to worry about another hardware upgrade or a hurricane resulting in a power loss; only pay for what you use and when you use it.
Our simple 4 step Process
---
In this 30-minute session, a Cloud Solutions Consultant would listen to your needs and suggest a solution most suitable with your needs. We limit each customer to a maximum of 1 Strategy Call.
Depending on the goals agreed upon in the strategy call, a Microsoft Certified Cloud Solutions Consultant would review your existing environment in depth and prepare a report that lists down the key elements that your business would benefit from by migrating to the cloud along with any challenges, and a step by step execution plan
Azure Consulting would execute the project in line with Deployment and Security Best Practices within the agreed timelines based on the Assessment Report & Project Plan Document.
For the final step, we ensure that your team is fully trained and ready to adopt the new solution and the transition to cloud as smooth.
how much does Azure cost?
Microsoft Azure Setup has 2 portions: Licensing & Azure Consulting Service
Microsoft Azure Licensing Price *
50.00
server/month*
(annual commitment)
Incremental Backups in the Cloud Architectures on Daily Basis
---
125.00
server/month*
(annual commitment)
Disaster Recovery Site in Azure with Real Time Fail Over
---
200.00
server/month*
(annual commitment)
Migrate your Servers to the Cloud technologies and get done with your
On-Premises Data Center
---
*Approximate Starting Price of Each Service. Actual Pricing Depends on the Server Size, Storage, Network Utilization and High Availability requirements.
Microsoft Azure Consulting Services
Basic Assessment + Project Execution + Admin Training Starts at USD 1,000/- Flat for upto 3 Servers
Additional Data Migration, and Azure Consulting Services are also available at additional cost
Learn More About Moving Your Data To The Cloud With Our Azure Consulting
Why Communication Square?
Our Microsoft Azure Consulting Services mean: risk free migration with zero downtime and effective change management, ensuring a seamless transition and adoption by end users that helps grow your business.
Through our done-for-you managed cloud services in a wide range of industries, our Azure consulting services provide a unique and advantageous perspective on what really works in today's rapidly changing online environment with powerful business solutions.
Top Microsoft Azure Consulting Gold Partner!
Here's What Our Clients Say About Us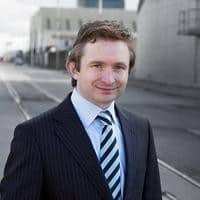 Andrew Reynolds
Group CEO
Reynolds Logistics
Managing a Data Center with limited Support Staff was always a pain, starting with hardware upgrades and occasional hardware failures to software & licensing upgrades. Moving all our Servers to Azure Cloud has not only made the management hassle-free, but resulted in Communication Square as the One Stop Vendor for all our Support needs.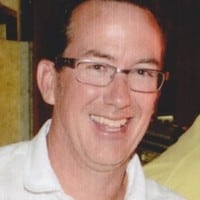 Michael Nolan
CEO
Positive Behavior Supports Corp.
Cloud Readiness Assessment gave us a very good idea about our risks, costs, and challenges through a detailed analysis. It helped us map out realistic expectations for the implementation process to reach compliance standards.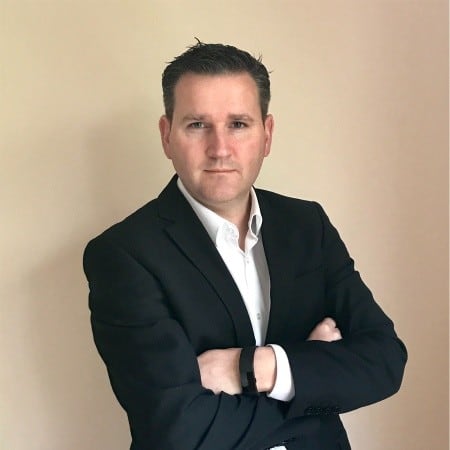 Declan Maxwell
Former CEO
Reynolds Logistics
I still remember when we were trying to figure out when we had just recovered a major server disaster, a Communication Square consultant got in touch with us and we learned about their Azure Cloud Backups, there has been no looking back since.
Microsoft Azure FAQs
Features - Azure Site Recovery
You can back up machines and data by using a number of methods:
Back up on-premises machines:
You can back up on-premises Windows machines directly to Azure Backup by using the Microsoft Azure Recovery Services (MARS) agent. Linux machines aren't supported.

You can back up on-premises machines to a backup server - either System Center Data Protection Manager (DPM) or Microsoft Azure Backup Server (MABS). You can then back up the backup server to a Recovery Services vault in Azure.
Back up Azure VMs:
You can back up Azure VMs directly. Azure Backup installs a backup extension to the Azure VM agent that's running on the VM. This extension backs up the entire VM.

You can back up specific files and folders on the Azure VM by running the MARS agent.

You can back up Azure VMs to the MABS that's running in Azure, and you can then back up the MABS to a Recovery Services vault.
There are 2 types of azure backup storage option.
Locally redundant storage (LRS)
Geo-redundant storage (GRS)
Which one you choose, depends upon your requirement and back up needs. Get Azure Consulting today.
Yes Azure Backup is incremental. Incremental Backups achieve high storage and network efficiency by storing only the blocks that change since the previous backup.
In case of Azure VM there are two types of restoration options. In-place Restore and Creating a new Virtual Machine using the backed up resource.
In In-Place restore you will replace the existing VM and if you use the other option you will create new VM using the previous OS disk and Data disk.
Microsoft Azure Backup Server (MABS) is a server product that can be used to back up on-premises physical servers, VMs, and apps running on them.
MABS is based on System Center DPM and provides similar functionality with a few differences:
No System Center license is required to run MABS.

For both MABS and DPM, Azure provides long-term backup storage. In addition, DPM allows you to back up data for long-term storage on tape. MABS doesn't provide this functionality.

You can back up a primary DPM server with a secondary DPM server. The secondary server will protect the primary server database and the data source replicas stored on the primary server. If the primary server fails, the secondary server can continue to protect workloads that are protected by the primary server, until the primary server is available again.
Application consistent backup ensures that the backed-up data is transitionally consistent, and that applications will boot up post VM restore. To ensure transactional consistency, applications need to be quiesced and there should be no unfinished transactions when taking a VM snapshot.
Yes you can, Microsoft Azure Backups support backing up both Cloud and On-Premises Resources with Azure Consulting.
Microsoft backups are encrypted at all times i.e. while in transit as well as at rest.
Learn More About Moving Your Data To The Cloud With Azure Consulting Services
Microsoft Gold Competencies