MANAGED IT SERVICES & CONSULTING THAT GROW WITH YOU
Whether you are looking for all-inclusive or a la carte IT support, we provide the ideal blend of a boutique firm that will respond quickly.
Our Managed Services for Office 365
Need someone to take the reigns and ensure you are fully secure, able to connect, and protected from the unexpected? Our Managed Services suite gives you the ability to sit back and relax, knowing that your business is covered by a team of industry-recognized experts.
Monitoring/Break Fix
Unlimited Automated Support for Servers & Desktops
Automated support involves remediation for installed malware, drive optimization, drive cleanup (temporary and pointless files), failed services, defrags as well as software and hardware monitoring, viruses, malware, and spyware scans.
Communication Square LLC`s RMM software will be capable of observing all computers that are operated 24/7 for critical errors. Any critical errors will automatically result in creation of a service ticket in the MSP`s ticket management system to be addressed by our technicians based on SLA commitment to solve critical issues.
Remote Support for Networking in Azure and On-Premises
The MSP will actively audit network equipment including bandwidth utilization, and other performance indicators. When a particular threshold is met, the MSP will be responsible to report to its client or any concerned networking vendor.
The MSP will perform network troubleshooting when needed as well as monitor performance of the network and capacity management services. It is requested to the client to provide existing network documentation and procedures so that the MSP can maintain it.
Security Threat Protection, Detection and Remediation
Communication Square LLC`s antivirus licensing management is for servers, MAC`s, and PCs. MSP will give its clients the option to choose Microsoft endorsed and assisted business grade antivirus software. Client will procure and manage licensing for existing anti-virus software at its own expense or the MSP will separately bill the client the Licensing cost of Anti-virus software.
The MSP supervises its client's antivirus software 24/7 and in case of any virus/worm/adware/spyware is discovered a service ticket will be inevitably generated in MSP`s ticket management system.
If any virus which requires immediate response from a technician for the removal of virus, the MSP will address the virus promptly.
Monitoring and Alerting
Communication Square LLC will utilize a mix of platform native, 3rd party, and internally developed tools to provide best notifying, monitoring, and incident response for protected services. By observing the client`s situation, the MSP might advise additional 3rd party solutions.
Client will be responsible for any additional infrastructure and licensing charges (beyond the monitoring and remote management software) for 3rd party monitoring solutions. The monitoring, alerting, and reporting system of the Client includes standard Linux, Apple and Windows. Performance counters consists of CPU, disk, uptime, and critical runtime information. Furthermore, the MSP will also monitor and inform on security, database, web server (IIS, Apache, NGINX), Azure activity logs, and response time.
Communication Square is responsible for providing its clients with monthly detailed reports of resolved tickets, patching, antivirus performance, service availability, and network reliability. The MSP will also report to its client about the health and working condition of the following but not limited to:
Disk consumption, memory intake, CPU utilization, page swap used, and network downtime.
Maintenance/On-going Support
Unlimited Remote Support for Servers and Desktops
Communication Square LLC will deliver the maintenance and assistance of the existing hardware and software to its clients including the equipment specified in the addendum along with the installation of 3rd party software and a line of business applications.
The hardware asset inventory to be maintained includes but not limited to firewalls, switches, laptops, tablets, iPad, iPhone, PCs, MACs, servers, printers, scanner, IP telephones, fax machines, and copiers.
Also, Communication Square is responsible for informing the vendors about the service or warranty issues and expiration.
Microsoft Office 365 Support for Users
Microsoft Office 365 assistance will be provided to each user which is mentioned in the addendum. Microsoft Office 365 service configuration modifications and service management limitless break/fix and daily service requests are for the following:
User modifications involves setting up mailboxes, file storage and licenses.
Security Awareness Training
Communication Square LLC provides and encourages its clients, all computer users, to participate in regular security awareness trainings which is organized by the MSP for its clients. Trainings organized by Communication Square might involves virtual phishing attacks, intrusion in the Client IT policies and best practices, conformity training and testing.
Communication Square LLC is responsible for setting up a system so that the client`s current files, emails and databases stored on the servers to secure online location (maximum 1 TB / Device) are backed up automatically and routinely. Every night after 11pm, data backups will be performed. This includes AES-256-bit DOD Level Encryption of all data. Clients must have a 5 megabyte or higher Internet connection (both upload and download).
MSP strongly recommends storing backups to a secure Cloud location.
Client may choose to use its own existing Backup Solution with a valid license and fully supported by its vendor. If the Client chooses to go with MSP recommended Backup solution – MSP will bill the Licensing cost of the backup solution as per Price list in the Addenda.
Scheduled Maintenance
According to the managed service agreement, Communication Square LLC is responsible to execute scheduled maintenance, install and upgrade crucial operating system and security patches activities on the infrastructure assisting the service. Client will be notified in advance before any scheduled maintenance is performed.
In case of emergency maintenance, which requires immediate response, the Client might not inform its clients in advance. In extreme situations, patches may be auto applied by the solution provider without any notice to either Communication Square LLC or the client, which may force a restart.
Virtual CIO
Communication Square LLC will schedule monthly virtual meeting with their client to address any ongoing concerns, as well as provide an overview of upcoming projects.
MSP will also offer assistance for project management and technical engineering resources to help its client with any technical projects (to be billed separately), any other advice the clients want from the Client`s technician for their best practice. MSP will discuss about the changes in vendors, forming budgets and planning the technology roadmap for the next period.
Advisory Tickets Direct with Microsoft
Communication Square's accounts manager will provide a direct line to Microsoft for escalation management, comprehensive support planning, and association with Microsoft.
Our advisory services concentrate on providing their clients suggestions or best practices used to resolve How-to scenarios in order to take advantage of Microsoft products and technologies.
Managed Services for Office 365 - Pricing
FREE
With Microsoft Licenses Purchase
STANDARD
Our Signature Cloud Support
PREMIUM
Includes Support for Microsoft Security Solutions
Enterprise
Personalized Service with access to Microsoft Advanced Support
FREE
With Microsoft Licenses Purchase
STANDARD
Our Signature Cloud Support
PREMIUM
Includes Support for Microsoft Security Solutions
Enterprise
Personalized Service with access to Microsoft Advanced Support
Why Communication Square for Managed Services?
Communication Square is the right partner to provide the best Microsoft solutions and Managed Services for Office 365 to support our customers in their Digital Transformation initiatives. With more than 7 years of experience working with Microsoft, we have the best team of experts providing services worldwide and available 24/7.
Top Microsoft Managed Services Gold Partner!
Here's What Our Clients Say About Us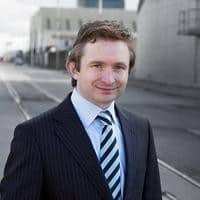 Andrew Reynolds
Group CEO
Reynolds Logistics
Managing a Data Center with limited Support Staff was always a pain, starting with hardware upgrades and occasional hardware failures to software & licensing upgrades. Moving all our Servers to Azure Cloud has not only made the management hassle-free, but resulted in Communication Square as the One Stop Vendor for all our Support needs.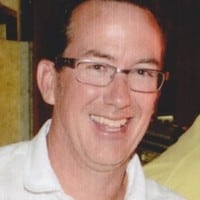 Michael Nolan
CEO
Positive Behavior Supports Corp.
Cloud Readiness Assessment gave us a very good idea about our risks, costs, and challenges through a detailed analysis. It helped us map out realistic expectations for the implementation process to reach compliance standards.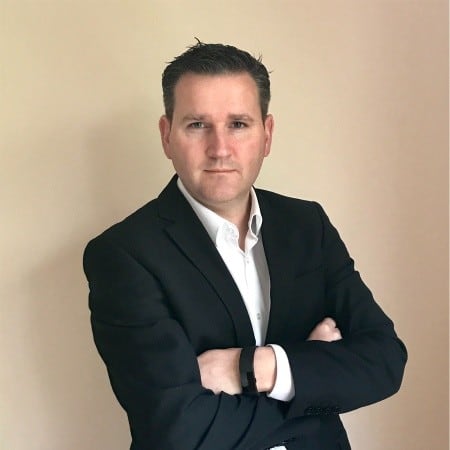 Declan Maxwell
Former CEO
Reynolds Logistics
I still remember when we were trying to figure out when we had just recovered a major server disaster, a Communication Square consultant got in touch with us and we learned about their Azure Cloud Backups, there has been no looking back since.
Book A Free Consultation Call Today
Get the most out of your Microsoft Investment! Let us enable & manage your cloud journey!