Executive Summary
Company: South Tahoe Public Utility District
Industry: Utilities
Employees: 300
Overview: Migration and implementation from District's current server and PC-based environment to Microsoft Office 365 solution
Solution: Microsoft Office 365 solution
Background
The South Tahoe Public Utility District is one of the leading public agencies established on September 28, 1950. Its focus lies in supplying drinking water and providing sewage collection, treatment, and export to protect Tahoe's delicate ecosystem. Strategically, it intends to deliver exemplary customer service as well as supply reliable and safe water distribution, wastewater collection and treatment, and recycled water land application systems. Moreover, it maximizes appropriate use of technology to improve operational efficiency and prioritize asset replacement.
Opportunity
Being a public agency, South Tahoe had to make sure they remained updated on the technical front to improve business efficiency and resilience while minimizing IT costs. That's when they requested competitive proposals from qualified companies regularly and continuously engaged in the business to present and manage a Microsoft Office 365 solution Transition Project. The project was eventually awarded to Communication Square, a Microsoft Gold partner, to help South Tahoe implement and absorb the new technology efficiently. We created a carefully staged project plan, including the project scope and resources involved as well as an achievable timeline with detailed analysis and recommendations.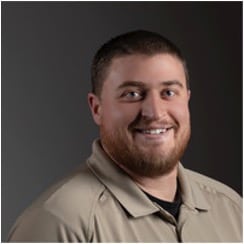 Chris Skelly
Information Technology Manager
Challenges & Solutions
Introducing a technological change into an organization presents a different set of challenges. Moreover, the plan for the transfer of knowledge from the old operation to the new process is equally critical.
Listed below are some of the challenges posed by this project, along with how our team of Office 365 consultants overcame those challenges and completed the migration smoothly.
Choosing the Right Subscription Plan
Cloud customers ought to pay a monthly fee to be able to enjoy all the services. South Tahoe struggled to accept the higher estimated plans because of expensive cloud services. To overcome the challenge of buying the required licenses, we got the list of users from Brian Bartlett, Network/Telecom Systems Administrator, and the Technical Contact for this project. Keeping in view their requirements and the expectations, we offered them the best solution to help them avoid the extra licenses and the associated charges. Brian Bartlett
Network/Telecom Systems Administrator
Disruption of On-Premises Environment
When we started the project, we found out that apart from the Exchange 2010, the on-premises infrastructure also contained the residue of exchange 2003, which was not decommissioned correctly. South Tahoe's exchange environment crashed every then and now, and they needed to restore it back from the 15 days to 3-month-old backups. There was residue of multiple CAS servers as well, due to which multiple errors in the Exchange 2010 event logs occurred.
To successfully deal with this problem, we carefully deleted South Tahoe' objects from the directory (configuration container) using ADSIEdit or a similar tool, while ensuring their email infrastructure is not affected. Additionally, we took a complete directory and exchange backup prior to the deletion, so in case anything happened to the infrastructure, we would still have the backed-up servers to start again.
Mailbox Migration Speed Issue
While migrating from the on-premises 2010 to the Microsoft Office 365 solution, we noticed that the speed of migration was extremely sluggish. It was taking too long to synchronize a single mailbox. Nonetheless, Communication Square was fully alert that the migration jobs to Exchange Online have a lower priority on Exchange servers and are sometimes throttled to protect the health of the datacenter resources (server performance, disks, databases).
To troubleshoot slow migration, we took the following measures:
Resultantly, the migration speed increased from 600MB per hour to 1GB per hour.
Office 365 Retention Policy Limitations
The retention policies in office 365 is a pain point for many admins. Office 365 stores deleted emails for 14 days only and upon changing the Message Recording Management policy, it is increased to 30 days. However, South Tahoe wanted to store the deleted emails for longer period of time due to compliance requirements. Mary Alsbury
Information Technology Systems Specialist
To cater to this issue, we placed a mailbox on Litigation hold to retain all mailbox content, including deleted items and the original versions of modified items. When we place a user mailbox on Litigation hold, content in the user's archive mailbox (if it's enabled) is also retained.
In addition to this, we also used third party cloud backup solution for extra protection i.e., Axcient Office 365 Protection. This solution ensured business continuity as well as disaster recovery (BCDR) in the event of a data breach, security compromise, poor decision-making, or an accident.
User Adoption
It's natural to be intimidated by something new or different. With hands on experience on the previous applications, organizations sometimes tend to hesitate to adopt new technologies.
For this purpose, Communication Square developed a thorough training plan to educate the end users. Our Training Consultants got in touch with Mary Alsbury and Brenlyn Borley - Information Technology Systems Specialist / Software Support / Trainer to help them plan the adoption of Office 365.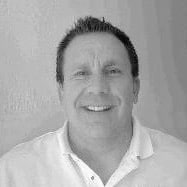 William Agganis
Technology & Training Consultant
A Successful Outcome
The Microsoft Office 365 implementation has been successfully accomplished and South Tahoe now benefits from:
By working with Communication Square, South Tahoe Public Utility District is now moving towards a digital workplace.Having employees on one platform has helped everyone work more efficiently. Microsoft Office 365 solution has helped them increase work productivity, team collaboration, project management, data analysis and provided other standard benefits of the cloud.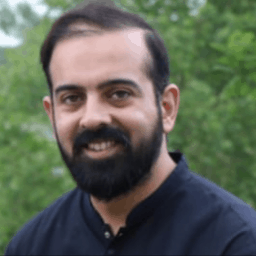 Awais Khalid
Senior Cloud Architect
Last Updated 4 months ago